Te Gwiazdy udowadniają, że nie potrzebują tony makijażu aby wyglądać oszałamiająco!
LADY GAGA: 350Milionów dolarów, THE FAME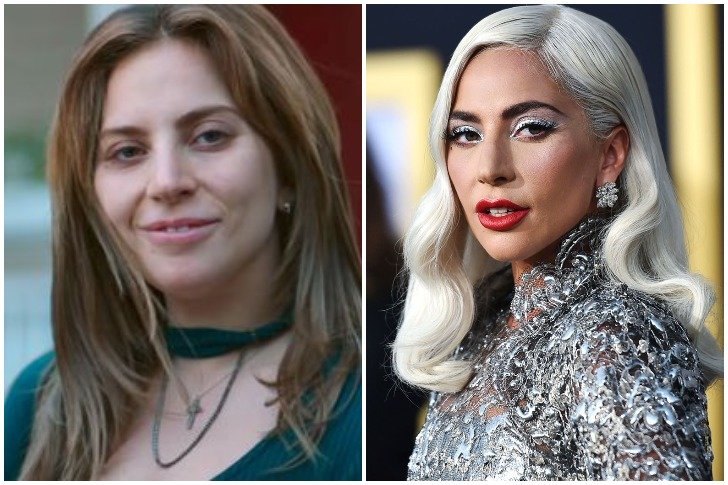 Pewnie w pierwszej chwili nie mogłeś uwierzyć, że na obu tych zdjęciach jest Lady Gaga, prawda? Większość fanów kojarzy ją z mocnym makijażem oraz wyrazistymi, często przerysowanymi, stylizacjami – dlatego tak ciężko rozpoznać ją kiedy pokazuje się w swojej naturalnej odsłonie.
Trzeba przyznać, że gwiazda rzeczywiście lubi szokować swoim wyglądem, wszyscy przecież pamiętamy, jak w 2010 roku pokazała się w sukience wykonanej z surowego mięsa. Jednak ostatnio mogliśmy oglądać ją w zupełnie innej odsłonie, kiedy to wystąpiła w nagrodzonym Oscarem filmie 'A Star is Born'. Wystąpiła w nim pokazując swoją naturalną wersję i aż zaniemówiliśmy z wrażenia, bo wyglądała naprawdę pięknie!